Crease-free when conveying

Crease-free Roll


W-Helical roll specification

Considering low tension, gripping, and stress reduction at rolling on materials, it enables to stabilize rolling on materials and its quality.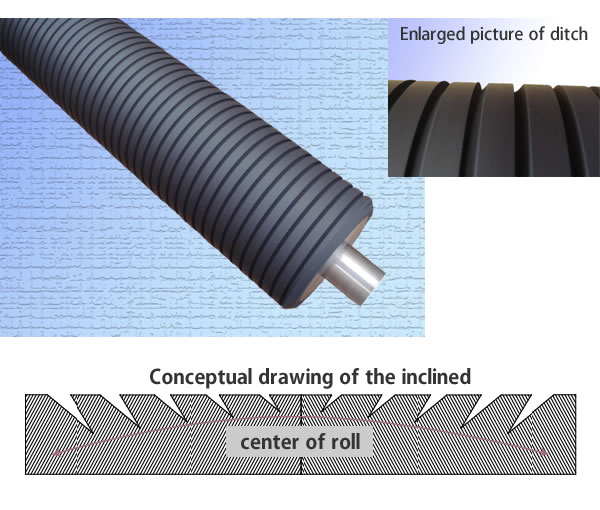 Feature
For the active length of roll, from the center to both ends contrastingly, inclined groove (Groove is inclined.) is formed.
Special grooving of deeper groove from the center toward both ends.
Example
Conveying roll of thin base material (film, paper, metallic foil, and so on.)

Rubber material and hardness can be optional depending on using located parts by processing technology on the rubber roll surface. In addition, the groove angle can be adjustable for processing on the roll surface by production speed. More effective on preventing crease by selecting most appropriate angle.