About us
Our company's efforts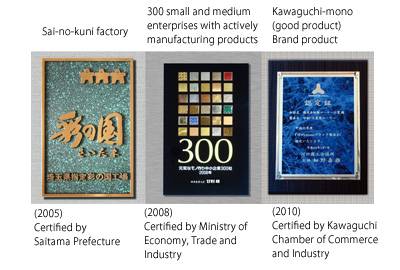 The company manufactures and sells printing, industrial rolls, and various coating products.
We developed a family of products applicable for a wide range of fields in the industry, and ride on the strength of product development according to the application.
We positively strive for supporting customers with research and development, establishing laboratories equipped with modern facilities for securing development, assessment and quality assurance of rubber rolls.
New challenges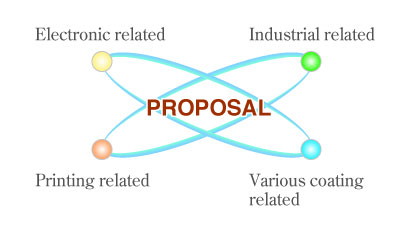 Merchandise expansion aiming at globalization of rolls
New proposals and product development with our customers
Proposals for eco-friendly clarification system for industrial water
Development, creating specification form and quality assurance
Developing rubber rolls
We have performed experiments by developing our original test machines, and contributed developing rubber rolls. In addition, we sell devices to meet with user's requirements.
Specification form of rubber rolls
We create specification form of rubber rolls during the meetings with users and their proposals by our long-period of experiences, and determine the specification form according to various test reports.
Quality assurance of rubber rolls
Our company assures quality by trading the individual specification form with users.